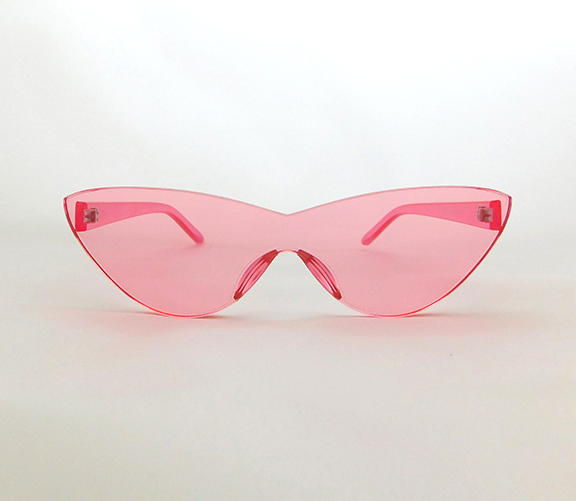 EYES
sale
Cat Eye Sunnies in Carnation
Our Flame sunnies have UV 400 protection and come with a hard case.
Want to get your color therapy on? ROSE/PINK is softness, gentleness, motherly unconditional love. It represents self-acceptance, self-love, self-forgiveness and non-judgment. It can also denote romantic love. ROSE/PINK is the happiness and joy from loving and being loved. ROSE/PINK resonates at the Root or Base and Heart Chakras.

Disclaimer: Due to the frameless & flat lenses, these may cause slight distortion around the edges. If you have vision issues or sensitivity, these may not be right for you.